If you're thinking of heading to Florida in the winter, you'll want to explore Florida's Gulf of Mexico coastline. From the "Emerald Coast" in the Upper Peninsula to the southern Florida Keys, you'll hear the crash of waves, find friendly bars on the beach, and smell the warm, aromatic sea-salt air. Sounds like the perfect winter vacation, doesn't it?
Here are the top 10 tourist activities along Florida's sunny Gulf of Mexico side.
#1 Shell and Shark Teeth Hunting on Sanibel Island
While Sanibel Island is known for its superior shelling, you'll also be able to find beautiful shells along any shoreline due to the Gulf of Mexico's calm tides. Hunting for shark's teeth is a nice change of pace if you're looking for a challenge while combing the beach.
#2 Picturesque Beaches
All the Gulf Coast beaches are beautiful, but Bean Point Beach's secluded, crystal blue water and white sand is just begging you to stop and lounge.
#3 Adventures Under the Gulf
Gulf Island National Seashore, St. Andrews State Park, and Destin-Fort Walton are all known as "designated snorkeling areas", so go for a swim and explore what's under the water.
#4 Arts and Culture
Florida's Gulf side has a fantastic arts and theater scene. For example, Sarasota has several local live theatres and St. Petersburg's Morean Arts Center has a spectacular permanent collection by sculptural glass artist Dale Chihuly.
#5 Self-Guided Kayak Expeditions on the Gulf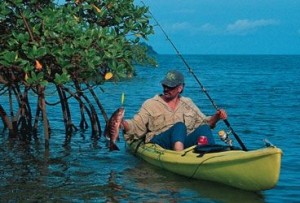 If you're into kayaking, this is the spot for you. Offering calmer tides and warmer waters than the Atlantic side means a safer and more fun on the water. Plus, no waiting in line on a boat dock. Just find a safe spot to get in the water and you're on your adventure.
#6 Farmer's Markets 
For the foodie vacationing along Florida's Gulf Coast, you can't beat the areas Farmers Markets. Seasonal fare is practically year long and extremely abundant. This a great way to fully experience the local foods and take advantage of your vacation rental home's kitchen.
#7 Catch Your Own Fish
Mahi Mahi, grouper, shrimp, and more. The seafood available from Florida's Gulf is undeniably fresh. Feeling especially lucky? Try to make the catch of the day yourself with a chartered fishing excursion.
#8 Local Breweries
If sampling delicious brewskis is your idea of a good time, be sure to check out the area brewers like Jdub's, Point Ybel, or Rip Tide. Please, always enjoy responsibly.
Just a short jaunt from the Gulf side finds a variety of world-famous theme parks choices. Disney World, Universal Studios Florida, and LEGOLAND are all are designed to entertain the young and the young at heart.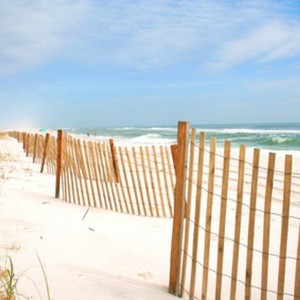 High temps generally range from the mid 60′s to the 80′s between November and March, depending on the area. Sounds better than below freezing, right?
Florida's Gulf of Mexico shoreline is special because of these 10 things and more. The area's variety of activities and attractions make it your best bet to beat the winter blues. Whether you're touring the traditional shops on a boardwalk or observing the natural beauty of the beaches, you can be sure you made the right choice in vacation destination.
Instead of shoveling snow this winter, how about shoveling sand to make castles under that warm Florida sun.