Take a culinary trip to Cuba without leaving the United States
You've come to Miami for the nightlife and those stunning beaches, but you're also here for the food. Step outside your vacation rental home and walk, bike, or take an electric golf cart tour through Little Havana and sample until you're sated.
Here are just a sampling of guided food tours that will get you started on your road to finding Cuban delicacies like medianoche sandwiches and croquetas in Miami, Florida.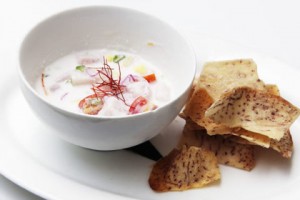 This company was featured in Bon Appetit magazine's travel specialists. It has been rated as the number 1 food tour in Miami for seven consecutive years. The Little Havana food tour is one of several they offer. It includes 5 restaurant stops and a guided cultural tour. The tour is guided by a local and includes a blending of historical, architectural, and cultural experiences with a behind-the-scenes culinary introduction into the best cuisine the area has to offer. It takes you through 8 short city blocks and lasts approximately 2.5 hours. The tour is $59 per adult and $49 for children 8 to 13 years. Tastings equal a full meal. Tours depart daily at 12:30 p.m. from 1652 SW 8th Street in Miami.
Gray Line Miami Food Tours
A local guide takes you to 6 food stops with tastings at each location. The tour can be customized for vegetarians, just let them know upon booking. Bookings must be 24 hours in advance. This is a kid-friendly tour, but if you're children won't be eating, let them know upon booking. The tour is $59 per person and operates Saturdays at 12:30. Tours meet in front of the Agustina Gainza Arts Gallery on 1652 SW 8th Street in Miami.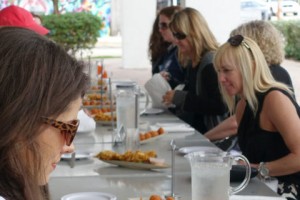 There are 2 tour options from this company, which received the Trip Advisor Certificate of Excellence in 2016. A SoBe Tour des Forks walking tour or a Swooped with Forks tour on an electric golf cart. Each of these guided tasting tours take you on a culinary adventure through Miami's famous neighborhoods. You'll get delicious food, drinks tastings, plus historical and architectural sights.
The walking tour takes 3 hours and runs every day from 11am to 4:30pm. It costs $58 per person. The electric golf cart tour takes 3.5 hours and runs Mondays through Fridays at 10:30am. It costs $129 per person.
Little Havana Bike and Food Tour
Dynamic Cuban cuisine is paired with a fascinating history in this guided biking food tour. It's an easy 8-mile bike ride tour that takes approximately 3.5 hours and begins and ends on Miami Beach. Your guide will take you past several family-owned and operated Cuban restaurants to sample local cuisine and learn about the history and Cuban heritage of Miami. Tours cost $69 per person.
Taste of Little Havana Bike Tour
Sample homemade dishes from appetizers to desserts in this biking food tour. The food is prepared by family-run Cuban restaurants and the guide is local. This biking food tour lasts about 4 hours. It takes you on an easy 11-mile bike ride through Little Havana. Tours start at 10:30am and leave from 401 Biscayne Boulevard in Miami. Though an easy ride, this tour isn't recommended for children.