James Beard Foundation 2017 Restaurant and Chef Semi-Finalists
It's been called the Oscars of the North American food world. In February, the prestigious James Beard Foundation released their list of semi-finalists for the 2017 Restaurant and Chef Awards.
Get to Know the James Beard Foundation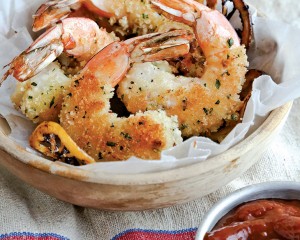 The explosion of food knowledge over the past decade means that James Beard is a household name. The late James Beard was a cookbook author and teacher with an expansive knowledge of food. Today, his not-for-profit foundation offers diverse programs including educational initiatives and training as well as the yearly food industry awards.
How Are Semifinialists Chosen
Each October the James Beard Foundation has an open, online call where anyone can submit up to two entries per category. The foundation's restaurant and chef awards committee includes critics, writers, and editors who produce the list of semifinalists. The list is voted on by former Beard Award winners, Restaurant and Chef Award Committee members, and other regional panelists. Judges cast their votes and the five semifinalists with the highest number of votes in each category advance to become the nominees.
The James Beard finalists will be announced on March 15 and the winners will be honored at the James Beard Awards Gala on May 1.
Ten 2017 semi-finalists call Florida home, which means no matter where your vacation rental home is located, you're never far from a memorable dining experience. Here's the official list of Florida's 2017 James Beard Award semi-finalists by city.
Miami
Getting a nod for Best Chef in the South category is Deme Lomas from NIU Kitchen. He is the executive Chef and Managing Partner of this eclectic Catalan style kitchen that plays with regional ingredients to make them extraordinary.
Brad Kilgore with Alter got his second nomination for Rising Star of the Year. Alter's cuisine is focused on locally-sourced, seasonal Florida ingredients. Chef Brad Kilgore offers a tasting menu that changes daily.
KYU was nominated for Best New Restaurant. Chef Michael Lewis and General Manager Steven Haigh offer a diverse wood-fired and Asian-inspired menu.
Zak Stern of Zak the Baker  was nominated for Outstanding Baker. His traditional artisan baked goods can also be found in various Whole Foods and farmer's markets around Florida.
Tampa
Ferrel Alvarez of the Rooster & the Till was nominated for Outstanding Baker. Not just a baker, Chef Ferrell is the creative force behind the restaurant's locally-focused modern American cuisine.
Richard Gonzmart of Columbia Restaurant Group was nominated for Best Restaurateur. His restaurants include Spanish-style The Columbia, Floridian Native American-inspired Ulele, and the revamped vintage burger joint Goody Goody.
Clearwater
Best Chef, South nominated Christopher Ponte  is the classically-trained French chef behind Café Ponte's modern American café.
Orlando
Kathleen Blake of The Rusty Spoon was nominated for Best Chef, South. At the Rusty Spoon Chef Kathleen creates locally-sourced American food with European roots.
Palm Beach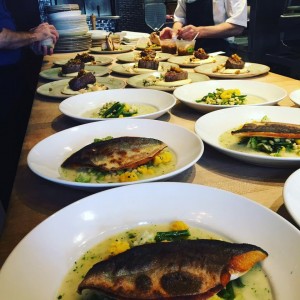 Clay Conley was nominated for Best Chef, South. His Florida hot spots include Buccan, which offers small plates that include locally-sourced ingredients with big flavors and Imoto that shares the small plate focus only with an Asian flair.
Winter Park
Best Chef, South Brandon McGlamery of Luma on Park offers an upscale, casual American menu inspired by local ingredients.